Hi and welcome to my e-shop DARK ROSE MINIATURES.
Let me introduce myself. My name is Patrik Ružič and this e-shop I run by myself. I am here for you 24/7. If you need my consultancy, just write me an email or Messenger message on Facebook.
Why I started my e-shop
When my son was 8 years old, he bought a plastic model of an airplane. He came and asked me if I could put it together with him. Last time I composed a model when I was 13 years old. It was a really long time ago. So I started searching the information, how to do it. Then I bought colours, glues and we assembled it. I was getting used to feel passionate about it again and we started making models together. After a year I found figures on some modeling forum. Immediately I was interested and in a few days and I started painting. Of course it was not my last figure. I felt in love with these figures.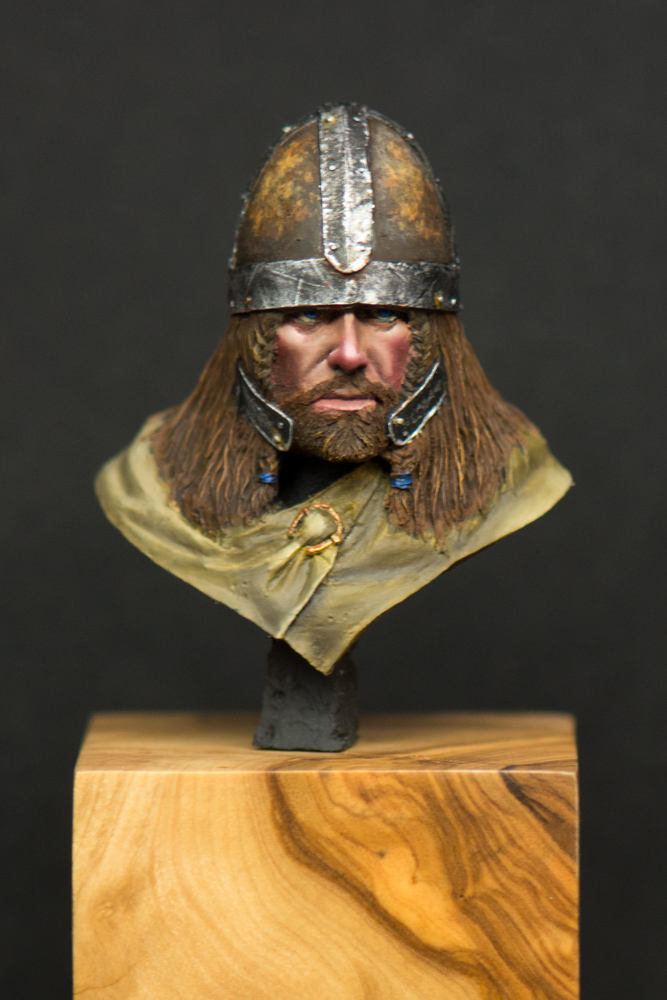 The Raider Bust
I have met perfect figure painters – Lukáš Žaba and Marián Hodas. We became really good friends. Both of them helped me with their good advices.
Workshop with Lukáš Žaba. I on the left, Lukas on the right.
During our conversations, we reached the conclusion that we are missing some kind of merchandise – Jo Sonja artistic acrylic paints and paintbrush WN Seria 7. And that was the reason why I opened my e-shop.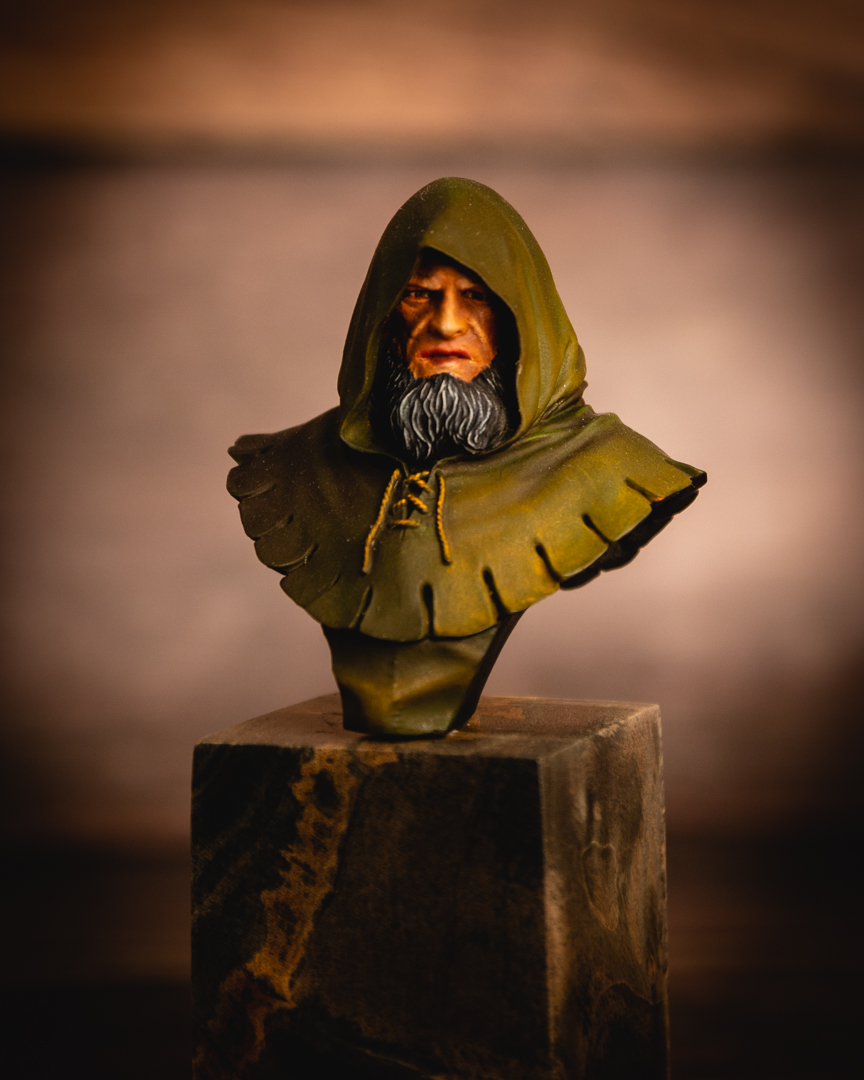 Little John bust
I am not and I will not be the perfect painter. I am not artistically endowed, but I am passionate about my figures. I adore fantasy and that is why I paint them.